Heaton Fold Garden Centre is a social enterprise supported by Bolton Council to provide employment and training to adults with learning difficulties. Installing a coffee machine for the garden centre café was a key priority to improve the retail experience.
We live in an era where funding for local government schemes face sustained pressure. Heaton Fold Garden Centre realised that diversifying would generate an income stream that could supplement their local authority funding. Craig Brayshaw, Manager at Heaton Fold Garden Centre, decided that installing a new coffee machine to improve the garden centre café would be a way to bridge the income gap. It would make the garden centre a destination for those seeking coffee and cake, as well as quality herbs, shrubs and perennials.
Which Coffee Machine is best for a Garden Centre?
Craig Brayshaw's overriding aim was to attract a higher quality clientele. He hoped customers with greater spending power would go on to spend money in the café as well as on plants.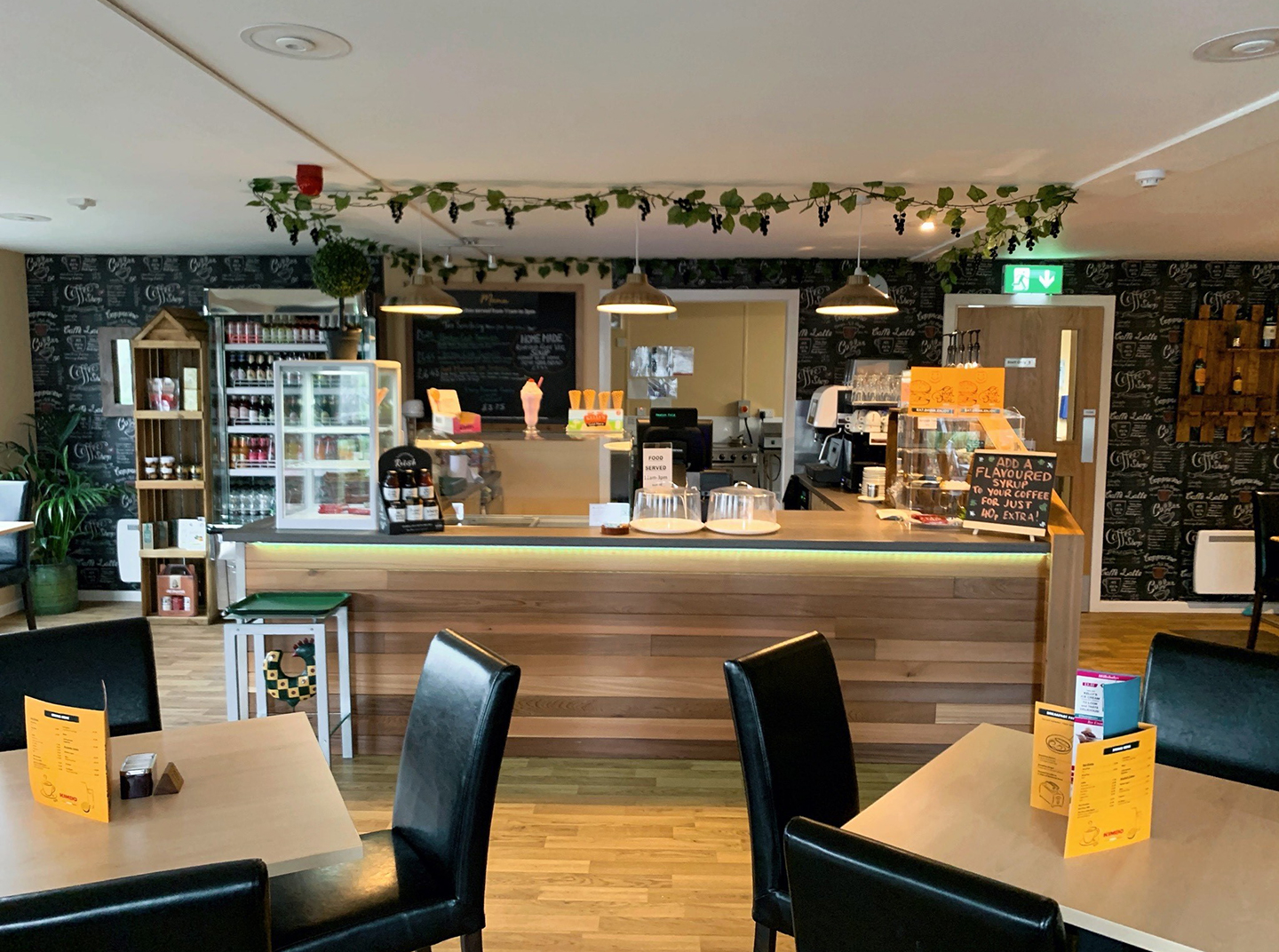 Having previously worked with Alison Sheridan at Coffee 1652, Craig turned to her for information. Alison offered crucial advice on the best coffee machine, guiding Craig through the myriad of machines available.
Craig had a very clear idea that he wanted to create a destination cafe. He also knew that the coffee machine he needed had to be easy to use, with minimal requirement for staff training. This eliminated a traditional barista-style machine from the list of options.
Despite the requirement to simply press a button to obtain the drink, there was to be no compromise in the drink quality or flavour. Offering a coffee shop-style drink was a pre-requisite in order to generate loyalty and repeat customers. Just as importantly, the customer's drink needs to be perfect, every time.
This made the Kalea Plus an obvious choice as the coffee machine for this garden centre cafe.
Evaluating the Options
Craig Brayshaw felt it was really important to take his time over his investment, ensuring that he had made the correct choice for the long term. It was crucial that the machine he chose would bring the added value that he was clearly looking for.
During this time – about 3 to 4 months in all – Craig was guided and supported by Alison at Coffee 1652 – who he trusted to offer solid and reliable advice in his choice of coffee machine. This advice and support was one of the main reasons he chose a Kalea Plus.
A Premium Destination
Seeing the capabilities of the Kalea Plus, Craig became convinced that it would offer all the benefits he was looking for, and more besides. The added bonus of taking one of the first machines in the UK brought a nice touch of exclusivity to the café too.
Working with Alison to select a high quality coffee bean, being supported with all POS and supporting materials is another key element in the success of Heaton Fold's café.
So has installing a Kalea Plus brought the desired results? Craig says: "Absolutely it has. At Heaton Fold, we have always been able to compete with other garden centres for the quality of our plants. Now we also can compete in terms of the overall experience on offer. We can now rightly take our place as a premium destination. This is both in terms of the quality of coffee, cakes and plants. We never forget, however, that our fundamental mission is to provide life experiences for the team of adults with learning difficulties that we aim to support. Our customers are now spending more overall and we've been able to improve our margins as a result. And we look professional too – these are paying clients, after all, and they deserve the best possible coffee and service."
Contact Us for more information or to arrange a demo.